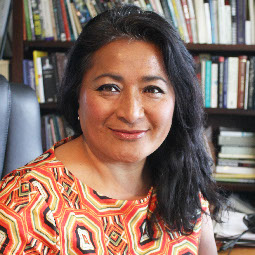 I am an executive leadership coach and mentor, specialising in cultural intelligence (CQ) and diversity strategies for businesses and organisations.
Whether you work in a small business, lead a team or are a senior board member, these aspects are vital to growing and thriving in today's rapidly changing workplace, society and economy.
I offer a unique perspective on tackling workplace challenges, maximising results for individuals, teams and managers.
This is integrated with the diaspora way – a self-leadership navigation system I developed to help people bring their core purpose to work, family, health and relationships. I look forward to meeting you.

Mena Antonio M: 0273279109
LLB PGDipBusAdmin (Comms Mgmt) / PGCert Msm&H
Mena was the proud recipient of a Tindall Foundation Pacific Scholarship to attend the prestigious Global Women Break Through Leadership Programme 2016.
Why cultural intelligence and diversity?


Cultural intelligence (CQ) is the capability to work effectively across divides – gender, cultural, creed, inter-generational – and thrive in multiple situations. CQ is one of the key leadership tools needed to navigate an uncertain future and work effectively with NZ's increasingly diverse workforce and customer base.
High CQ builds authenticity and trust and the confidence to engage in courageous conversations with people unlike you. Cultural intelligence brings:

– more authentic interactions with those around us
– powerful, effective communication
– greater productivity
– resilience, creativity and innovation.
MAKE IT HAPPEN IN YOUR WORKPLACE!
Who I work with
managers, board chairs and board members wishing to bring cultural intelligence to the workplace


organisations and managers seeking to engage with Pacific and other ethnic audiences


people of Pacific and ethnic backgrounds seeking to leverage their cultural heritage for the best career choices


people making a key career change, seeking promotion, moving to a different sector or entering governance positions.
Mena has the skills and personality to stimulate discussion and generate ideas and dialogue....She was able to ...get to the heart of issues whilst keeping the forum neutral. At the end of the session we had an extensive and well crafted SWOT analysis completed which was exactly the outcome we were hoping for. I would highly recommend her as a facilitator. Leigh Hay, Chair, Marketing, PR & Events, Cobblestones Trust.
My Story
My parents immigrated to New Zealand from Samoa in the 1960s, so I know how it feels to stand outside of the mainstream.
I'm therefore experienced in working cross culturally and in many different spheres - from the academic and corporate worlds to the public and private sector, community and voluntary spaces. This has been challenging but has also gifted me valuable insights which I am using in my leadership and coaching programmes to help others be the best they can be.
Read more.